Because we designed the WebConsole we have the ability to run almost every game available. As customers request games to be hosted or new games become available in the market we can add them to our arsenal of supported games with little trouble. We've been hosting game servers since 2001, so you can breathe easy knowing we can handle whatever the game servers dish out. We monitor each of our servers to make sure game server performance is maximized, pings are kept low, and there isn't any lag. No one likes lag, and you shouldn't have to be forced to live with a laggy game server.

Communication is the heart of a team, right? Set your clan up with one of the the most popular voice-chat programs the Internet has to offer. Voice server sizes can be customized to your clan's size. Don't have a clan or a game server, but want to chat with your friends? Not a problem. MaverickServers.com can set you up.

Web presence is important to both clan members and single individuals, and Maverick Servers has that in mind. Our webspace is easy to work with and it compatible with nuke, phpbb, and other popular packages.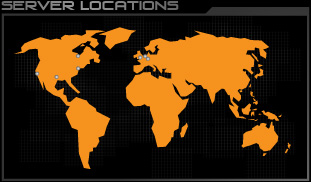 | | | |
| --- | --- | --- |
| | | |
| Already have a Maverick server? Continue on and begin to put some flavor back in your game. | | Questions, comments? Check out the MSG's forums for general Q&A, or stay to chat a while. |